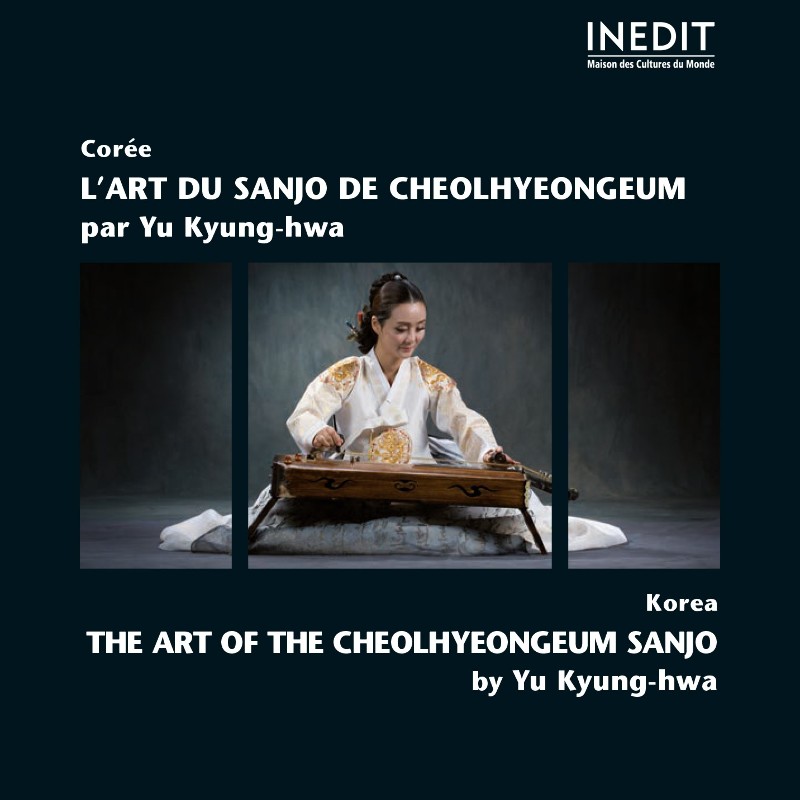  
KOREA • THE ART OF THE CHEOLHYEONGEUM SANJO
by Yu Kyung-hwa
Garanties sécurité
(à modifier dans le module "Réassurance")
New music, new instrument : a "Hawaian" Korean zither…The sanjo was born at the end of the 19th century as a suite for a solo instrument and a drum. More than any other genre, it embodies the Korean traditional music of today, probably because of its contemporary sounds and its stounding virtuosity.
Created originally for the zither gayageum, the sanjo was soon adopted by several masters on various Korean instruments. But the musician Kim Yeong-cheol did more. Inspired by the success of the hawaian guitar in the 40s, he devised an hybrid zither which allowed to play in glissandi. He calls it cheolhyeongeum, "Cheol's zither".
Up to now, the clear and deep tone of the metal strings sounds exotically to the Korean who are accustomed to silk strings and the smooth melodic articulations remind about a similar Indian instrument: the vichitra veena.
Subsequently, Kim Yeong-cheol composed his own sanjo which pushes the instrument to the limits of its expression. Although audacious and innovative, this piece follows the classical suite form of the sanjo, at first meditative then virtuosic. Cheol's sanjo is very difficult to perform, mainly because of its unceasing modulations, and Yu Kyung-hwa is not only the best cheolhyeongeum player nowadays but she is also the only one mastering this sanjo in its entirety. The listener will enjoy the elegance of her playing and her virtuosity in the fast rhythmic movements.
Data sheet
Country

Korea

Release year

2015