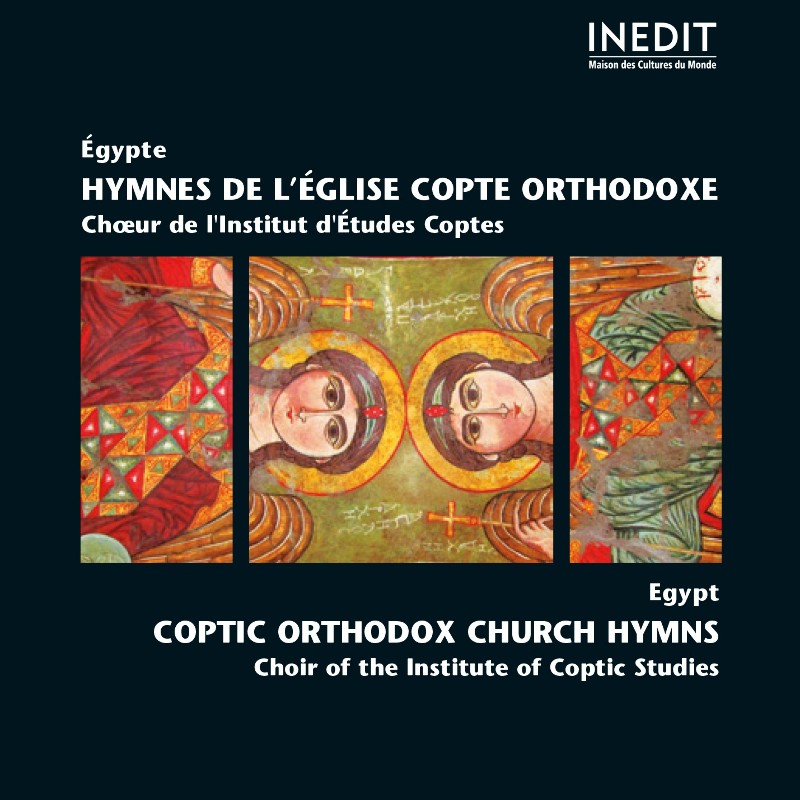  
EGYPT • COPTIC ORTHODOX CHURCH HYMNS
Choir of the Institute of Coptic Studies
Garanties sécurité
(à modifier dans le module "Réassurance")
The Coptic Orthodox Church stems from the preaching of Saint Mark in Alexandria and it carries with it the memory of a prestigious civilization: Ancient Egypt. Accompanied by this aura of mysticism, since the 19th century the music of the Coptic rite has attracted the interest of Orientalists and travelers, convinced that this musical tradition is several thousand years old, born in the heart of Pharaonic Egypt, and unchanged through the centuries.
This album offers a panorama of the solemn hymns sung every Sunday or on the holy days such as Easter and Pentecost. Most of them are sung in Coptic, the liturgical language derived from ancient Egyptian.
These hymns are prayers or psalms, sometimes a verse completed with long and complex vocalized syllables, accompanied by the pulse of a triangle and a pair of smashed and rubbed cymbals to stimulate the singers.
As in most of the Oriental Churches, the Coptic liturgy is sung by the priest, the deacons and a cantor who supports the faithful. The first cantor who declared to be a protector of the Coptic musical tradition was Mikhail Girgis El-Batanuni (1873-1957). The choir that we hear on this CD follows the line of El-Batanuni. Its mentor, Professor Michael Ghattas, who is in charge of music teaching at the Institute of Coptic Studies, considers it essential to transmit these liturgical hymns with indestructible respect. He brought together seminarians, priests, deacons and cantors in one single choir who sings at the Orthodox Coptic Cathedral of Cairo for the great holy days officiated by the Pope Tawadros himself. The rest of the year, each cantor is in his own parish.
The other driving force of the choir is Gad Geris, a very well-known cantor in Cairo who has been designated as the worthy successor of El-Batanuni.
Data sheet
Country

Egypt

Release year

2014