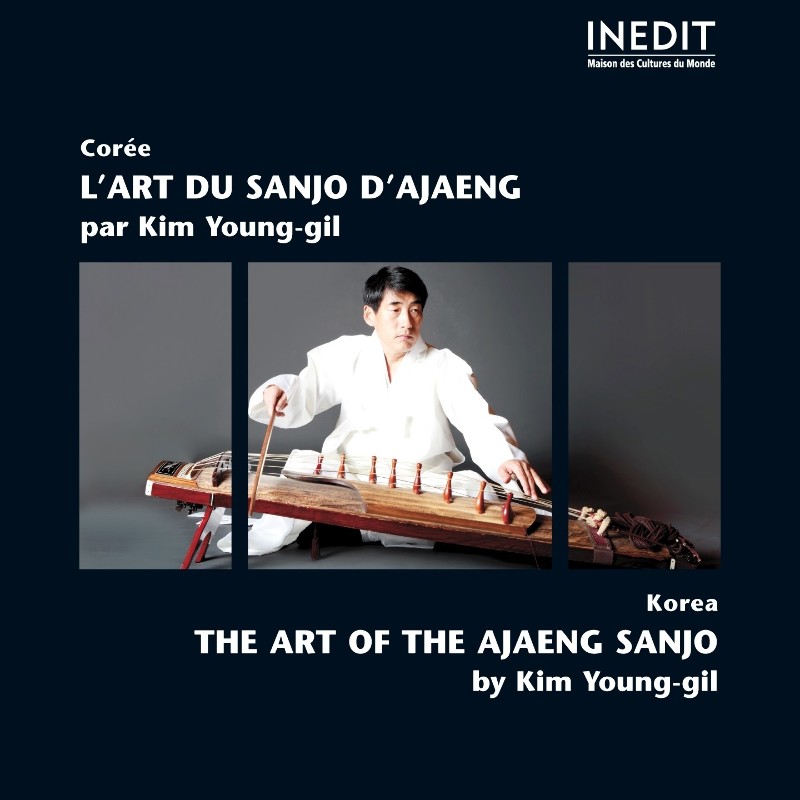  
KOREA • THE ART OF THE AJAENG SANJO
by Kim Young-gil
Garanties sécurité
(à modifier dans le module "Réassurance")
The sanjo is a suite for solo instrument accompanied unobtrusively by a drum. The sanjo draws on several heritages: the improvised shamanistic music sinawi, the one-actor opera pansori and the aristocratic chamber music pungnyu.
Created originally for the zither gayageum, the sanjo was soon adopted on other Korean instruments. It is the case of the ajaeng, large bowed zither with a powerful cello-like sound blended with silky and grainy tones. The piece, in several parts, is performed as an impromptu: at first calm and meditative, the playing becomes more tensed and brilliant as the tempo is getting faster, so that it brings a feeling of joy and physical pleasure.
Ajaeng players are very few and those who master the sanjo, like Kim Young-gil, are even fewer. This great artist performs a sanjo inherited from his master, Pak Jong-sun, followed by an original composition in sinawi shamanistic style. 
See also:
The art of the gayageum sanjo by Park Hyun-sook
The art of the geomungo sanjo by Lee Jae-hwa
The art of the daegeum sanjo by Ahn Sung-woo

Data sheet
Country

Korea

Release year

2012