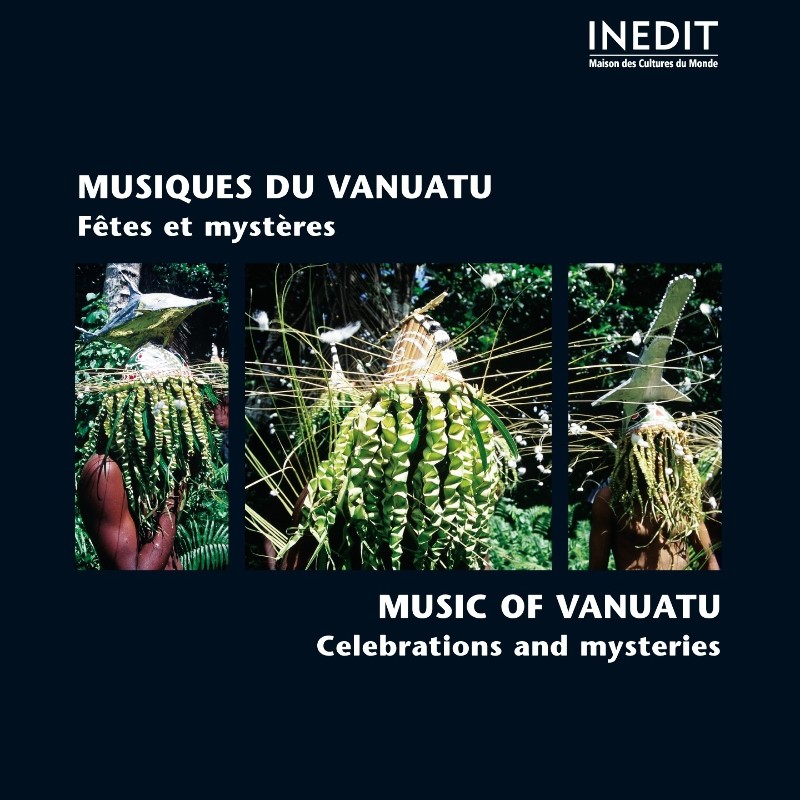  
VANUATU • MUSIC OF VANUATU
Celebrations and mysteries
Garanties sécurité
(à modifier dans le module "Réassurance")
The musical arts of Vanuatu remain largely undocumented – whether in the detail of their instruments, melodies and rhythms, or the poetic forms and styles used in the songs themselves. And yet, these artistic practices include treasures worthy of being brought to light.
This album aims to recreate the various musical atmospheres experienced by Vanuatu people in their lives. After listening to nature and the music it inspires (Jew's harp, water games), this musical journey meets daily life at the village with wedding and end-of-mourning ceremonies with dances, singing and drumming. The pace goes slower with lullabies, children rhymes, or quiet moments listening to the musical bow or to interlocked whistles; but the celebration starts again as villagers dance along the gems of Vanuatu's oral literature, the 'titi' songs based on colourful and elliptic poems.
The secular world of the village contrasts with the closed circles of important chiefs and Big Men, whose solemn grade-taking ceremonies are marked by the large slit gongs. Finally, comes the time of mystery. Initiates revive the dead and the ancestors with their song language and supernatural powers. Announced by the bullroarer, their steps dance to the sound of groaning voices and strange cries, punctuated by their drums and rattles. All these songs, all these dances are accompanied by a rich set of instruments drawn from the forest: a leaf is made into a Jew's harp or a bullroarer; dried fruits become ankle rattles; a thick root may turn into a percussion board; solid logs will be hollowed and carved into massive slit gongs; the trunk of a sago tree will serve as the body of a headed drum; and bamboos of all sizes will become slit drums, stamping tubes, bamboo flutes or whistles… The sounds of all these instruments are the voices of the forest reaching out to the village.
        
These field recordings were collected between 1997 and 2010 in Torres, Banks, Pentecost, Ambae and Maewo Islands by the linguist Alexandre François (CNRS) and the ethnomusicologist Monika Stern (CNRS). The 24-page printed booklet is supplemented by a 128-page ebook in French and English, which can be downloaded in free access.
Data sheet
Country

Vanuatu

Release year

2013