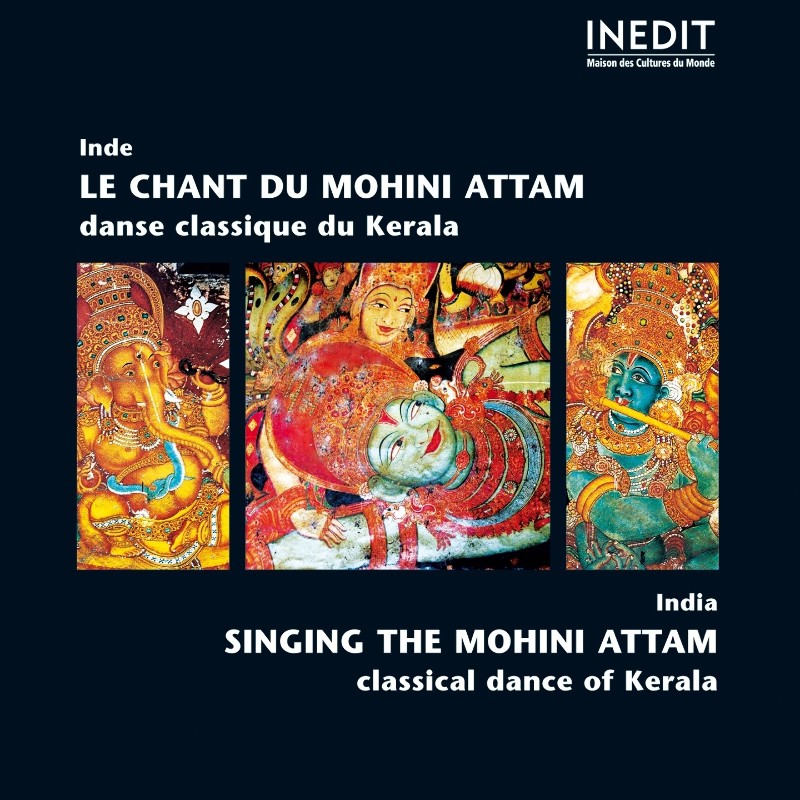  
INDIA • SINGING THE MOHINI ATTAM
Classical dance of Kerala
Garanties sécurité
(à modifier dans le module "Réassurance")
The mohini attam (literally: "dance of the Enchantress") is the classical dance of Kerala, an South Indian state. This female dance reached its golden age under the reign of the Mahârâja Svâti Tirunâl (1813-1847) who composed a large part of the repertoire. The mohini attam is in the lasya style which involves circular, curved and spiral movements, carried out to a slow or moderate tempo reminiscent of the natural environment of Kerala: the swaying of the palm trees, the undulation of the rice paddies and the perpetual cycle of the waves...
The feelings plays a central role and the music takes part in their expression. The music of the mohini attam can be performed in two traditional styles: the classic carnatic style of Southern India, with its infinite variations, and the sopana style, specific to Kerala, which is more simple and refined. The singer, accompanied by a flute, a vina and percussions, sings poems in malayâlam, manipravâlam languages, in sanskrit and even in hindi. These compositions refer mostly to Krishna's love stories but in some cases compositions are based on a pure solmization.
The main ingredients of a dance recital are present in this album. Svâti Tirunâl.'s compositions, emblematic because of their construction, their themes and their popularity among music lovers, show the richness and the diversity of the mohini attam music.
Coming out in October 2012
Data sheet
Country

India

Release year

2012